Seminar "Structuring Investments to/from Russia"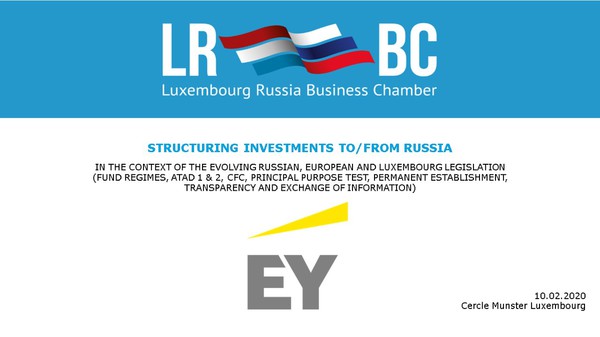 On 10th February 2020, LRBC together with EY organised a Seminar on recent developments in the Russian, Luxembourg and European legislation affecting investments to/from Russia.
Mr. Vincent Remy, Partner at International Tax & Transaction Services of EY Luxembourg and Ms. Svetlana Berleva, Senior Manager at the Tax & Law Department of EY Moscow spoke about fund regimes, ATAD 1 & 2, CFC, principal purpose test, transparency and exchange of information, and shared their views on how recent legislative changes affect the structuring of investments.
The presentations were followed by a lively discussion and a nice dinner at the cosy Cercle Munter.
Back
Pictures