Accreditation by the Luxembourg Chamber of Commerce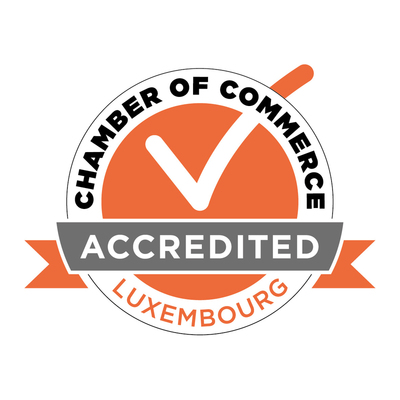 Received among the first !
Dear Members! Dear Friends!
We are happy to announce that LRBC is one of the first bilateral chambers in Luxembourg to have been accredited by the Luxembourg Chamber of Commerce.
The accreditation was recently launched to promote the development and consolidation of a profession and homogeneous network of bilateral and multilateral chambers and business clubs in Luxembourg. It aims to establish a benchmark in order to achieve greater consistency and legitimacy. The accredited business chambers and clubs can benefit from a recognised status as a partner of the Luxembourg Chamber of Commerce and enjoy greater support in their activities.
We are proud to meet the highest standards of governance, compliance, transparency and performance!
Thank you to our valued Members and Friends for your loyalty and unwithering enthusiasm, commitment and contribution to the development of business, scientific and cultural relations between Luxembourg and Russia.
The Chairman on behalf of the Board
Back
Pictures